Refresher & Local Orientation Dives
Not scuba dived in a while and feeling your skills are a bit rusty? Or have you completed your training in warmer waters and looking to make the transition to Irish diving? At Scubadive West we are experts in conducting PADI Instructor/Divemaster Led Dives that will allow you to perfect your scuba diving skills in a controlled and safe environment.
What Will My Dive Cover?
Scubadive West's PADI Scuba Reviews and PADI Discover Local Diving will cover some of the most important skills to you as a diver. Our highly qualified staff will provide thorough dive briefings, conduct a tailor-made scuba dive with you and then debrief and log your dive. These dives can be conducted over a half-day; i.e. one dive or a full day; i.e. two dives. Either way at the end of your dives you will be well able to continue diving the world-class sites Ireland has to offer. Not only this but you can then take advantage of the variety of PADI courses and boat diving trips Scubadive West has on offer.
How do I Book?
Simply call us with your booking. We can complete a Scuba Review/Discover Local Diving on a day that suits you so call today.
Sign up to your Advanced Openwater Course & Receive a Free Refresher Dive
Anyone who pays a deposit for their PADI Advanced Openwater Course at Scubadive West during the month of May, June & July 2015 will receive one FREE Instructor/Divemaster Led Dive. This Instructor/Divemaster Led Dive is perfect for anyone who has not dived in a while, or for anyone coming from a warm water diving background.
All we ask for is the deposit of €89 for the Advanced Openwater Course on your chosen course date. We can then get your FREE Refresher Dive booked in.
This refresher dive will set you up perfectly for successful completion of your PADI Advanced Openwater course at Scubadive West.
Please note that Scubadive West reserves the right to cancel or postpone a course based on weather and bookings.
.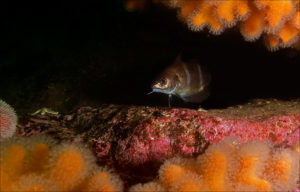 Price:
Half-Day PADI Scuba Review/PADI Local Orientation Dive €80
Full Day PADI Scuba Review/PADI Local Orientation Dive €120
Half-Day PADI Scuba Review/PADI Local Orientation Dive followed by an afternoon boat dive €140
Half-Day PADI Scuba Review/PADI Local Orientation Dive followed by an afternoon shore dive €105
Contact us:
info@scubadivewest.com
+353 95 43922