Refresher & Local Orientation Dives
Not scuba dived in a while and feeling your skills are a bit rusty? Or have you completed your training in warmer waters and looking to make the transition to Irish diving? At Scubadive West we are experts in conducting PADI Instructor led training dives that will allow you to perfect your scuba diving skills in a controlled and safe environment.
What Will My Dive Cover?
Orientation Dive / Refresher Dive
If you are qualified but don't have much experience, a guided orientation dive from the shore with one of our PADI Instructors would be ideal for you.
Our Instructor will be with you the whole time to assist with everything, from choosing the correct equipment, setting it up correctly, providing instruction and the pre-dive briefing, right through to guiding the dive and providing dive skills coaching and pointing out the interesting and unusual marine life in the area. The instructor will provide a post-dive de-briefing and assist with logging your dive. We teach in small ratios of two or three students to one Instructor. The training is comprehensive and will allow you to dive independently afterwards.
Half-Day equipment hire plus one guided shore dive costs €83 per person.
If you would like to take a second shore dive independently in the afternoon, the total would be €108per person.
For subsequent days of diving, on this or future trips, Full-Day equipment hire plus shore diving costs €70 per person.
Call us to book in.
Upon completion of your dives, you will be well able to continue diving the world-class sites Ireland has to offer. Not only this but you can then take advantage of the variety of PADI courses and boat diving trips Scubadive West has on offer.
Please note that Scubadive West reserves the right to cancel or postpone a course based on weather and bookings.
.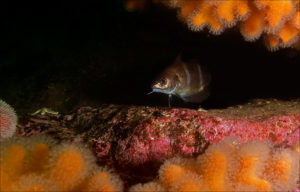 Price:
Half-Day PADI Scuba Review/PADI Local Orientation, one guided dive. €83
Half-Day PADI Scuba Review/PADI Local Orientation Dive followed by an afternoon shore dive. €108
Full Day PADI Scuba Review/PADI Local Orientation, two guided dives. €140
Half-Day PADI Scuba Review/PADI Local Orientation Dive followed by an afternoon boat dive €150
Contact us:
+353 95 43922